Spread financial intelligence
The fraudulent BitIQ campaign is currently being promoted by various websites and emails. This morning, we noticed in our review that the broker scam Europa Trade Capital is hunting for new victims via BitIQ. After registering with BitIQ, victims are directly redirected to the scam's payment page. There they can lose their money via deposit with Bitcoins. As a crypto payment processor, we have discovered Zcoinpay a/k/a Coinsxo. Stay far away.
Key data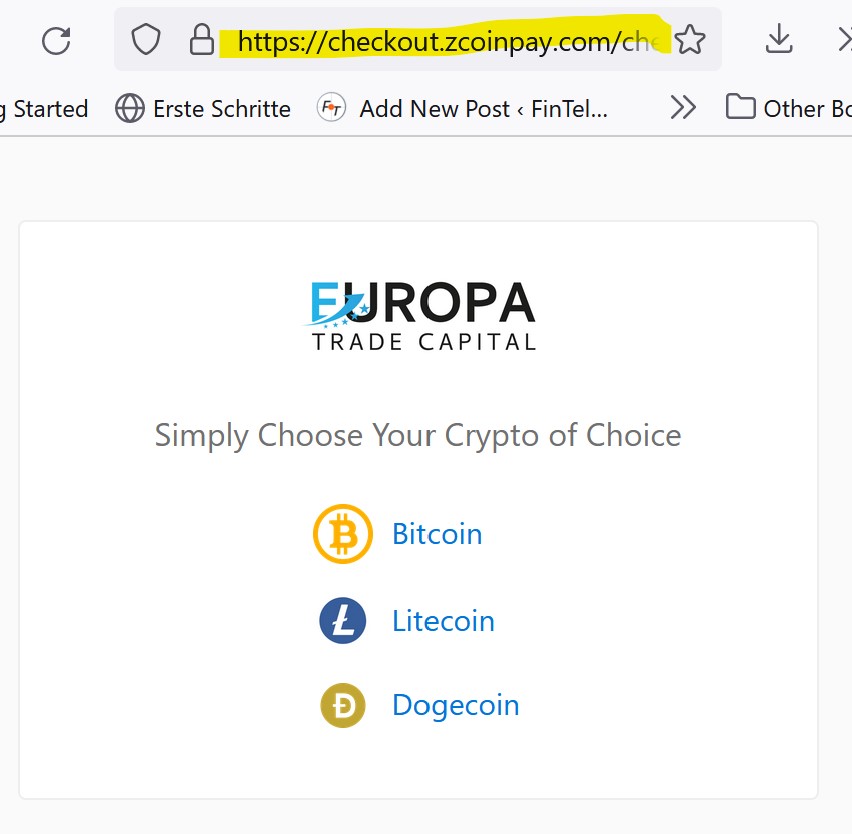 The short narrative
There is actually no meaningful narrative to Europa Trade Capital. It is one of the dozens of white-label scams hunting for victims at any given time. We have discovered Zcoinpay as a crypto payment processor that operates anonymously without any information about the operators. The same operators are also behind the Coinsxo crypto payment processor.
Report scammers
If you have any information about Europa Trade Capital, its operators, or facilitators, please let us know through our whistleblower system, Whistle42.