Spread financial intelligence
In June 2021, we reported that the offshore entity of the CySEC-regulated FXORO offers onboarding for European clients via its offshore entity in the Seychelles. While ESMA allows leverage of 1:30, the offshore FXORO offered 1:400. We found that FXORO uses only one client database for the regulated and the offshore mutation. The latter accepts unlimited pre-KYC deposits via SEPA bank transfer to its account with the FCA-authorized payment institution SENTENIAL and Nuvei. You are not protected when working with offshore brokers!
Key data
The narrative
We have received registration confirmation from both FXORO mutations from the same email address [email protected]. This also proves that both mutations – CySEC and Offshore – work with the same customer database and the same customer support structure.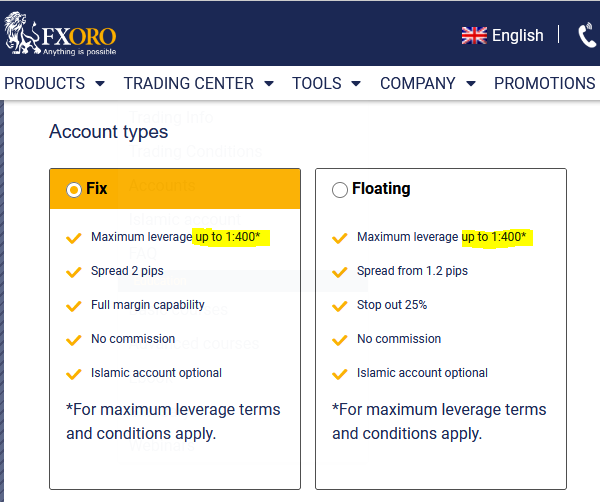 With FXORO's offshore mutation, immediate deposit of funds of more than €25,000 with SEPA bank transfer via Nuvei (https://nuvei.com) and the UK EMI SENTENIAL was possible without KYC, i.e., without confirming our ID or address. Also, clients can make pre-KYC/AML deposits with Jeton, Trustly, and the Indian GlobePay. While the offshore mutation of FXORO does not apply an ESMA or CySEC compliant onboarding, the CySEC-regulated FXORO adheres to the compliance regulations.
Or Ohayon – The ORO after FX seems to be an acronym of his name – and his fellow directors, together with Cristina Dana Ohayon, are also directors at Cites Dor Financial Holdings Ltd in Cyprus.
The broker's boiler room is located in Bucharest, Romania, at MCA Intelifunds Limassol Limited (OpenCorporates). Given the LinkedIn connections and employees, FXORO (LinkedIn profile) seems to be an Israeli-Romanian venture with its registered headquarters in Limassol, Cyprus.
Conclusion – illegal and non-compliant
The offshore mutation is neither compliant with the CySEC regulations nor the ESMA compliance framework. The very same people run both FXORO mutations: Or Ohayon, Gil Muram, Dejan Nikolic, and Sara Nisanov are still registered as directors. The FXORO offshore mutation's offer is illegal for the EU and also the United Kingdom.
Offering super-risky high leverage of 1:400 and non-compliant onboarding are two important reasons for CySEC-regulated investment firms to establish offshore mutations. With the offshore mutations, the CySEC investment firms are really making money and producing many victims in the process. Victims in the EU!
No protection
EU and UK clients of offshore brokers are not eligible for Investor Compensation Schemes or Financial Ombudsman assistance. Legal action in Seychelles is virtually impossible for consumers. In a high-risk investment area, this increases your risk considerably once again. This increases the probability of loss to almost 100%.