Spread financial intelligence
Daniela Cervantes, a Peru citizen, born in 1989, founded Golden Capital FX INC Ltd in the UK in March 2016. This entity is one of the operators of Golden Capital FX (www.goldencapitalfx.com) broker scheme. Founded in 2016 in St. Vincent & The Grenadines, Golden Capital FX Inc is the second operator. Several regulators have already warned against the broker scam. Currently, Golden Capital FX invites via email and WhatsApp to a webinar on Feb 16, 2022. Stay away from the unregulated broker scheme.
Key data
The narrative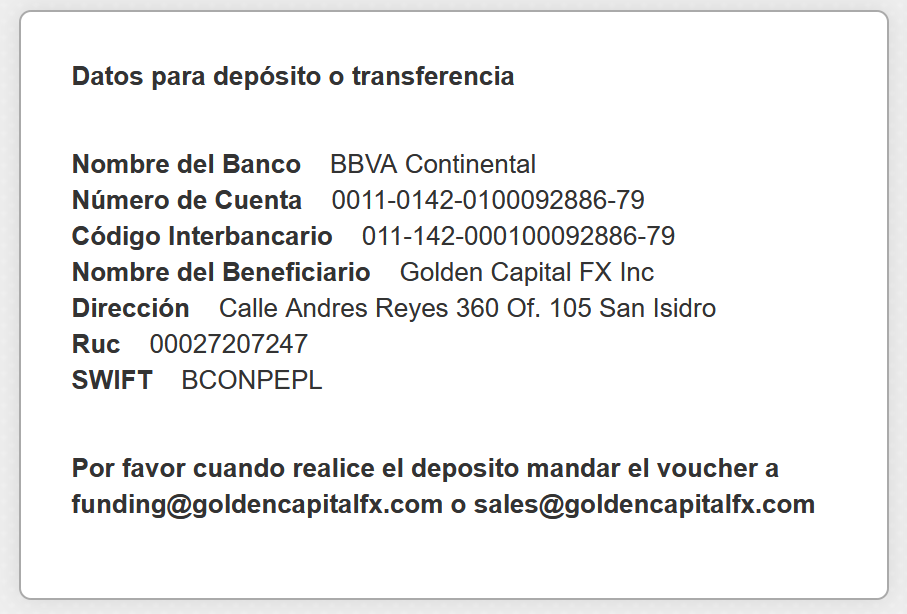 On LinkedIn, 40 employees are connected to the Golden Capital FX page. It has over 4,200 followers. Daniela Cervantes presents herself on LinkedIn as the CEO of the broker scheme. She is also the CEO of the wealth management scheme Prime Axxion.
Clients can make their deposits at Golden Capital FX via Bitcoin, Tether, and Skrill. Additionally, clients can make bank wires to the bank account of the offshore entity Golden Capital FX Inc with BBVA Continental.
The broker scheme is not authorized to offer its regulated financial services in any regulatory regime. You should generally not work with unregulated financial service providers, online traders, or investment firms. Your money is not protected, and you are not entitled to the assistance of a financial ombudsman.
Share information
If you have any information about GoldenCapitalFX, please share it with us through our whistleblower system, Whistle42.