Spread financial intelligence
The CedarfFX broker scam (www.cedarfx.com) presents itself with a green touch. The offshore entity Cedar LLC in St. Vincent & The Grenadines, incorporated in Sept 2020, allegedly operates the scheme. Victims can deposit their funds with Bitcoins or via credit and debit card and bank transfer. However, when doing so, one is redirected to Instacoins via a deep integration, as CedarFX transmits the recipient wallet to Instacoins. This means that cryptos purchased by customers on Instacoins are automatically transferred to CedarFX's wallet.
Key data
The narrative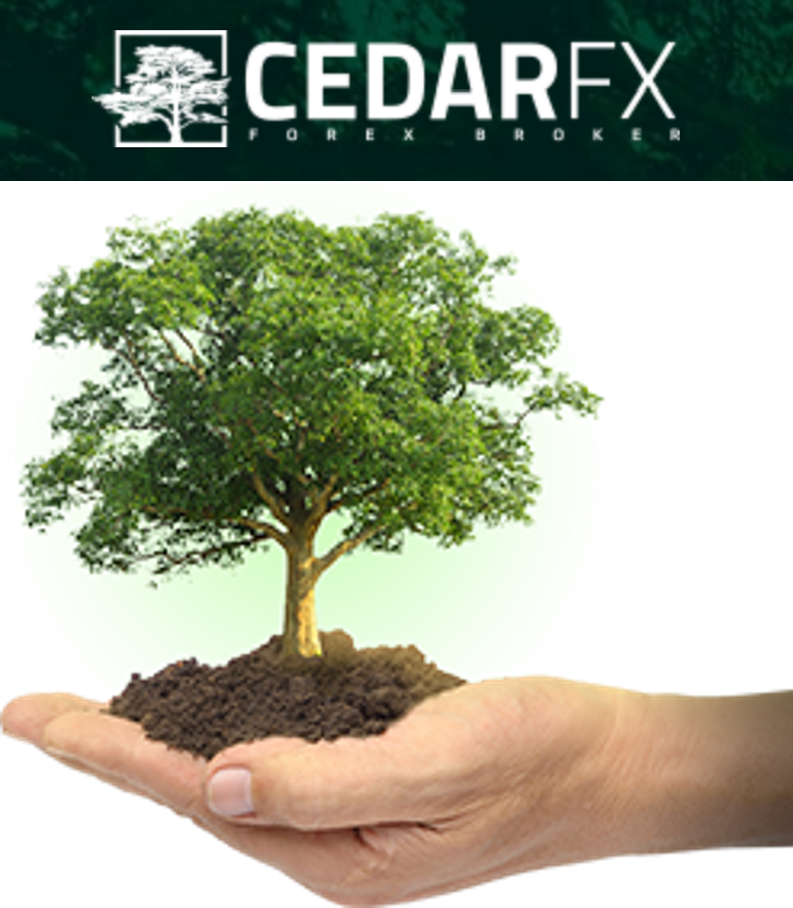 CedarFX claims to be the World's first eco-broker. While the broker works on a zero commission basis, it offers an Eco Account where clients have to pay $1 commission per lot. CedarFX doubles this commission and makes it available for a greener planet initiative. For every lot traded, 10 trees would be planted. So far, almost 126,000 trees would have been donated to the planet in this way, the website claims. This is all just fairy dust to catch people.
Sure, climate change from carbon dioxide pollution is a serious issue. But planting trees is no substitute for needed regulation. And we doubt that trees are being planted at all. No evidence is presented by CedarFX to support this.
You may call CedarFX a social media broker as it relies on social media activities to acquire new clients. Almost 39,000 people follow the illegally operating broker on Instagram and nearly 1,000 on Facebook.
The obscure World Financial Award of Saqs Investment and Amiran Azaladze chose CedarFX as one of the winners in the Forex Broker category and inducted it into the Hall of Fame. A mockery. Other illegal brokers, such as LonghornFX and EagleFX, have also been listed in this Hall of Fame. EagleFX has been red-listed by the U.S. CFTC (read report here).
Share information
If you have any information about CedarFX, its operators, and partners, please let us know through our whistleblower system, Whistle42.