Spread financial intelligence
The scam broker network around FSM Smart and the so-called Lau Scheme was vast. At the center of it is the Iranian-born Cypriot Armin Ordodary. Together with his partners, he has operated a network of scams and boiler rooms stretching from Georgia to the Balkans and Italy. The FSM Smart broker scam may even hold the record for the number of warnings from regulators around the world. We also know that law enforcement agencies are investigating in some jurisdictions. Ordodary desperately continues to fight FinTelegram reports with DMCA removal requests to Google.
Key data
Organization
Lau Scheme
Brands
FSM Smart, Trade12, MXTrade, HQBroker,
MTIMarkets, and counting
Legal entities
Lau Global Services Corp, FSM Smart Ltd,
Upendo Limited, BizServe DOO, BizTech DOO,
Benrich Holdings Ltd, Benrich Trading Ltd, SIAO Ltd,
Exo Capital Markets Ltd, Global Fin Services Ltd,
MTI Investments LLC, MTI Markets Ltd, Grizzly Ltd,
Eightcap EU Ltd (prev. R Capital Solutions Ltd),
Eyar Financial Corp Limited, 100 Marketing Solutions Ltd,
Spike Labs Srl, Studio Synthesis Srl, Nethesis srl,
AT Consulting shpk
Jurisdictions
United Kingdom, Cyprus, Malta, Italy,
Serbia, Ukraine, Georgia, Albania, Marshall Islands,
Belize, Vanuatu, and counting
Related individuals
Armin Ordodary
Shlomo Matan Shalom Avshalom
Related fund recovery scams
Eternity Law, Roshental Law
Warnings
European Bank for Reconstruction and Development, FCA, Consob, FINAM, FMA New Zealand, ASIC, OSC, MSC, and counting
The Lau Scheme
Lau Global Services Corp was an offshore company registered in Belize and licensed by the International Financial Services Commission under license number IFSC/60/402/TS/15. The Lau Scheme operated at least the following broker brands:
MXTrade (www.mxtrade.com)
LGS Corp (www.lgs-corp.com)
TradingBanks (www.tradingbanks.com)
Trade12 (www.trade12.com)
MTI Markets (www.mtimarkets.com)
Grizzly (www.grizzly-ltd.com)
The FinTelegram team has been able to identify a variety of legal entities connected with the Lau Scheme:
Lau Global Services Corp (Belize)
Upmarkt d.o.o. (Serbia), now BizServe d.o.o.)
Exo Capital Markets Ltd (Marshall Islands)
Global Fin Services Ltd (UK)
MTI Investments LLC or MTI Markets Ltd (Marshall Islands)
Grizzly Ltd (Malta)
R Capital Solutions Ltd (Cyprus)
Benrich Holdings Ltd (Cyprus)
Eyar Financial Corp Limited (Vanatu)
SIAO Ltd (Cyprus)
The companies mostly have no (or no longer) website and/or social media presence but the Facebook page of Lau Global Service Corp is still available. According to Offshore Leaks Database, Lau Global Services is also a shareholder of Malta-based Grizzly Ltd which used to act as a payment services operator for those illegal and fraudulent broker schemes. The Israeli Shlomo Matan Shalom Avshalom is registered as director in this Grizzly Ltd.
R Capital Solutions Limited, now Eightcap EU Ltd, a CySEC-regulated CIF used to be the owner and operator of MXtrade until 2015 before the brand and clients were transferred to the Lau Scheme.
Armin Ordodary's FSM Scheme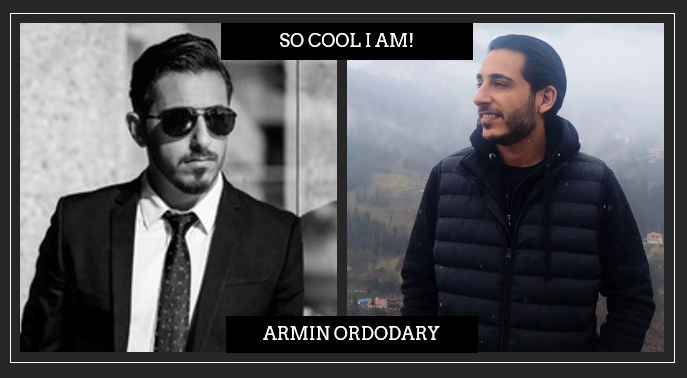 Armin Ordodary (pictured left) and his FSM Smart (www.fsmsmart.com) scam broker have been a part of the Lau Scheme. It has been aggressively acquiring clients via its Serbian boiler room Upmarkt d.o.o. (now Bizserve d.o.o.), the sole shareholder of which is the Cyprus-registered Benrich Holdings Ltd. The Director of both companies is Cyprus resident Armin Ordodary. Other boiler rooms have already been located in other jurisdictions with Kyiv, Ukraine, being a sort of epicenter.
A whistleblower told us that Upendo Limited in Cyprus is also part of the network and operates a boiler room in Paphos. Upendo was registered in December 2018 with the company number HE392291. AMF Global Services Limited and Christoforos Andreou are registered as directors. These appear to be trustees for the beneficial owners.
Share information
Do you know more about Upendo, FSM Smart, and the Lau Scheme? If so, please let us know via our whistleblower system, Whistle42.