Spread financial intelligence
The UK Financial Conduct Authority (FCA) issued an investor warning against the offshore activities of the CySEC-regulated IC Markets group, operating in Europe through various domains and websites via offshore entities in Seychelles and the Bahamas. FCA also warned against the scam broker International Markets a/k/a IC Markets (https://internationalcapital-markets.com). The FCA has issued a warning against ZoomGlobalFX (https://zoomglobalfx.com), which is allegedly part of the CySEC-regulated IC Markets group. Some of the illegal brokers vanished with their websites after the FinTelegram reports.
Key data
Updated narrative
Following our reports on the offshore activities of IC Markets and ZoomGlobalFX in January 2022, six websites disappeared.
The two offline brokers IC Markets a/k/a IC Markets Global with the domains www.icmarkets.com and www.icmarkets.sc, operated by Raw Trading Ltd in Seychelles, are still online, onboarding Europen consumers. However, Europen consumers have to confirm that it would be their decision, which "was made independently and at your own exclusive initiative and that no solicitation has been made by IC Markets Global or any other entity within the Group." IC Markets Global says that it is an over-the-counter derivatives issuer. The transactions would be performed on a principal to principal basis and the products issued would not be traded on an exchange.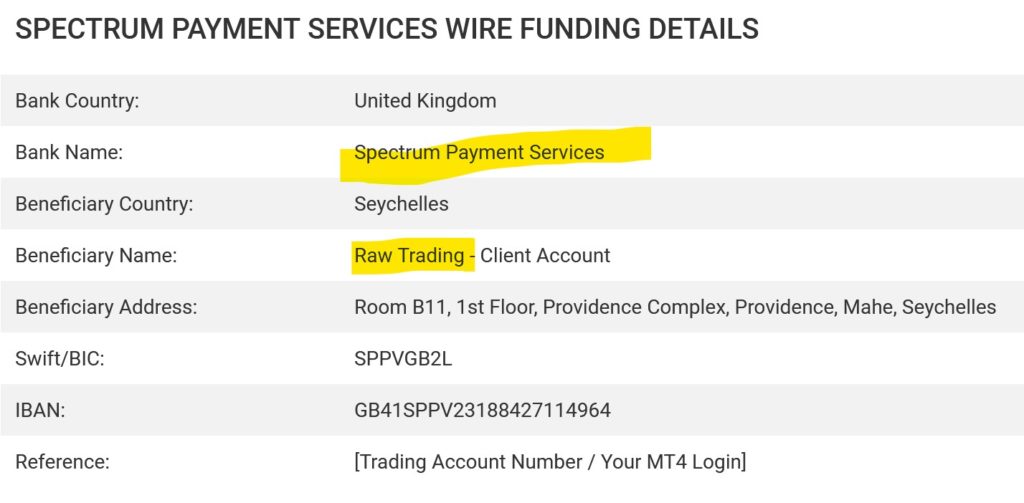 Still, no proper KYV/AML procedures are implemented at the remaining IC Markets offshore brokers. Deposits in unlimited amounts can be made, for example, by bank transfer even before the email address is confirmed. At that time no verification of identity was given. The customer's bank transfer is made to Raw Trading Ltd's account with the FCA-regulated Spectrum Payment Services Limited.
Preliminary conclusions
We do not know with certainty whether all the vanished domains and websites mentioned by the FCA have been operated through the IC Markets group or clones. Look and feel have been very similar; they used the same logo and share some other credentials, and the individual websites claim to belong to this group. The FCA evidently is convinced that the IC Markets group operates this conglomerate of domains and websites.
We do know, however, that the IC Markets offshore brokers are illegally addressing European consumers with non-compliant onboarding procedures
Please let us know if you have any information about the IC Markets group.