Spread financial intelligence
Perfect Money (PM) is an anonymous Russian e-payment and lending platform created in 2007. It allows merchants to accept funds for their products and services anonymously. Clients do not have to be verified. However, clients have to be verified voluntarily to use certain features such as bank wire deposits and earn a trust score. PM is notorious as a payment processor for unregulated crypto processors, illegal brokers, and scams. And for its stealth mode! Please let us know more about Perfect Money!
Key data
Preliminary findings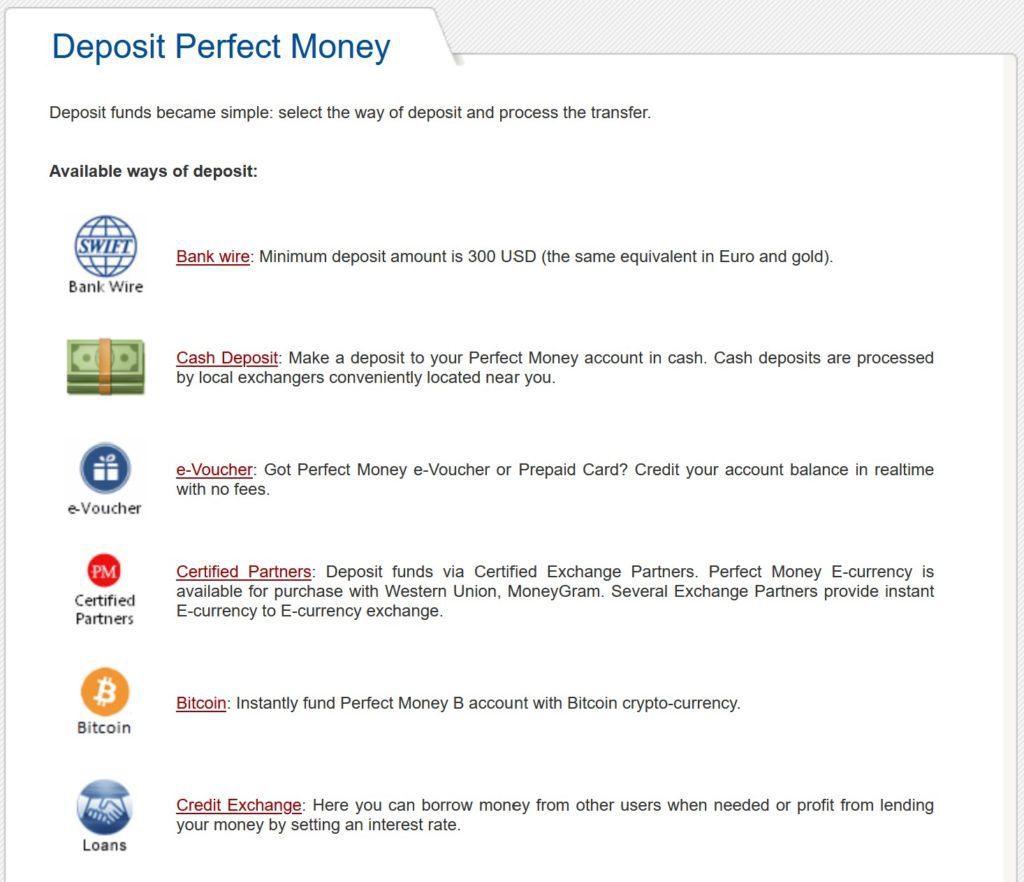 Payments are made anonymously between the Perfect Money accounts. The sender of funds will not be disclosed to the receiving party. Such anonymous payments have long been banned in the traditional payment world. There are no KYC/AML checks. Additionally, Perfect Money offers e-vouchers to make payments anonymously.
Perfect Money (PM) Clients can fund their accounts via other PM accounts or via PM e-vouchers. In addition, they can make cash deposits via partners such as WealthPay or ExWallets, or in BTC via selected crypto exchanges that act as PM partners. None of these crypto exchanges are regulated. Many of them are downright obscure, like Minex Exchange or MChange.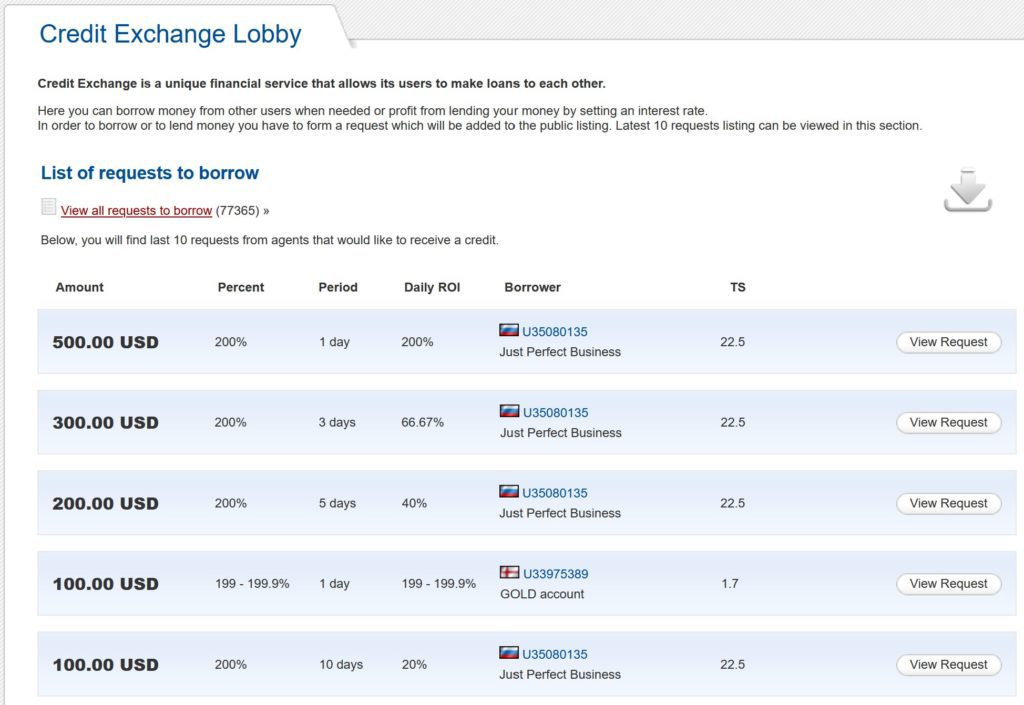 Bank transfers for deposits and loans from lenders via the PM Credit Exchange are also possible for the voluntarily verified customers. Borrowers pay usurious interest rates of up to several hundred percent per day. On Feb 14, 2022, more than 77,000 loan requests were on the list. Many loan requests come from online traders who want to get working capital for their trading through Perfect Money. A huge business, it seems.
Unverified PM Clients can become lenders and either accept a loan request or submit a loan offer.
Allegedly, Startup Research & Investments Ltd, registered in the British Virgin Islands, is the PM shareholder. The domain www.perfectmoney.com was registered by Perfect Money Finance Corp, a company registered in Panama, which appears on OpenCorporates as "suspended" since July 2021. The name of the Panamanian Roger Alberto Santamaria Del Cid was initially given as the contact for the domain. On Hyperbacklink, however, the name Boiko Gentikh from Hong Kong appears.
According to Hyperbacklink, Boiko Gentikh and Perfect Money Finance Corp have also registered the domains www.perfectmoneyinvest.com as well as www.cirolux.de. The website of the latter belongs to Cirolux Rollladen- und Fensterbau GmbH & Co KG, registered in Germany. If and how Cirolux is connected to Boiko Gentikh and which role the latter plays, we do not know at the moment.
For many years, Perfect Money has been notorious as a facilitating payment processor and money laundering platform for scammers, Ponzi schemes, crypto schemes, and cybercrime organizations. Moreover, most of the activities offered by Perfect Money are regulated financial services, which would require regulatory permission.
Share information
If you have any information about Perfect Money, its operators, and partners, please share it with us through our whistleblower system, Whistle42.