Spread financial intelligence
In our research, we recently came across the ADSX.Exchange scam pretending to be a fund recovery specialist and, additionally, offering crypto broker services. The stated operator adxs.exchange UK Ltd is a fake company using the UK Companies House registration number of Coinbase UK Ltd, part of the Nasdaq-listed US crypto exchange Coinbase. Supposedly, the FCA-regulated CB Payments Ltd would be scams' co-operator, says the website. Bullshit, of course, but we took a closer look and found some interesting flaws!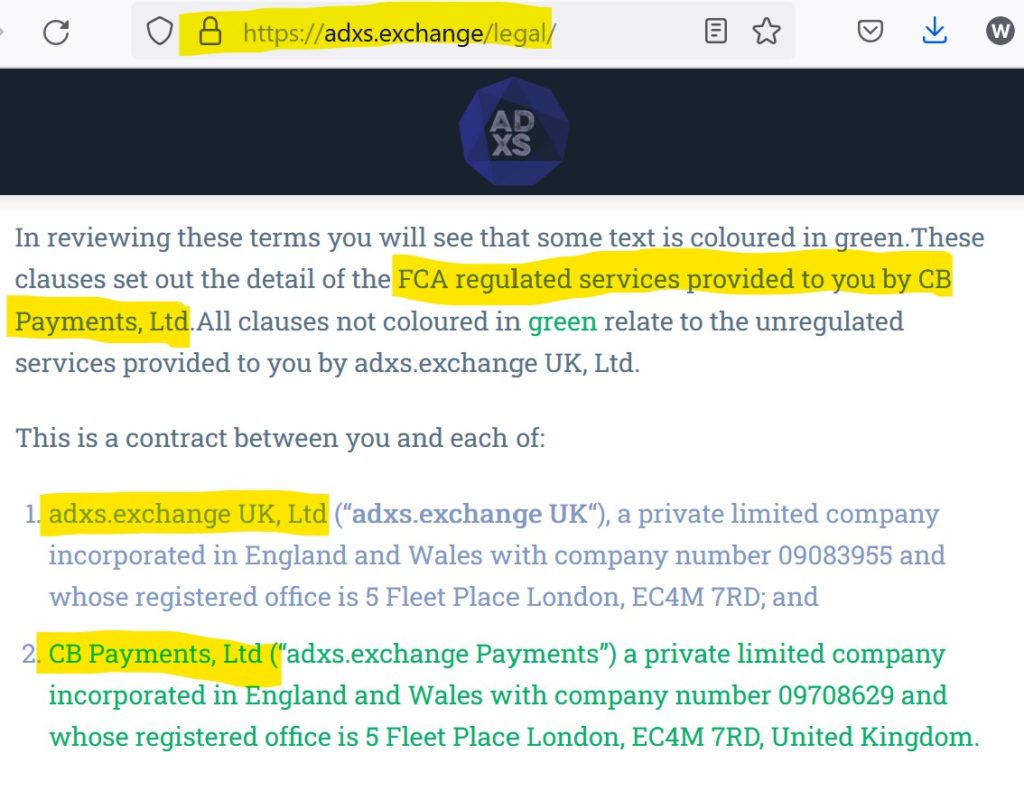 In the UK Companies House, US citizen Alesia Haas is listed as the Chief Financial Officer of CB Payments Ltd. The acronym "CB" apparently stands for Coinbase. She is also a director at Coinbase UK Ltd and the CEO of Nasdaq-listed Coinbase Global, Inc d/b/a Coinbase. Its co-founder and CEO Brian Armstrong established both UK entities a few years ago.
With Alesia Haas (LinkedIn) and Brian Armstrong (LinkedIn) identified, we can conclude that the same people are controlling the public-listed US crypto exchange operator Coinbase Global Inc. and their UK subsidiaries (or related companies) Coinbase UK Ltd and CP Payments Ltd. However, in their respective Companies House recordings, both UK companies say that there would be no person with significant control.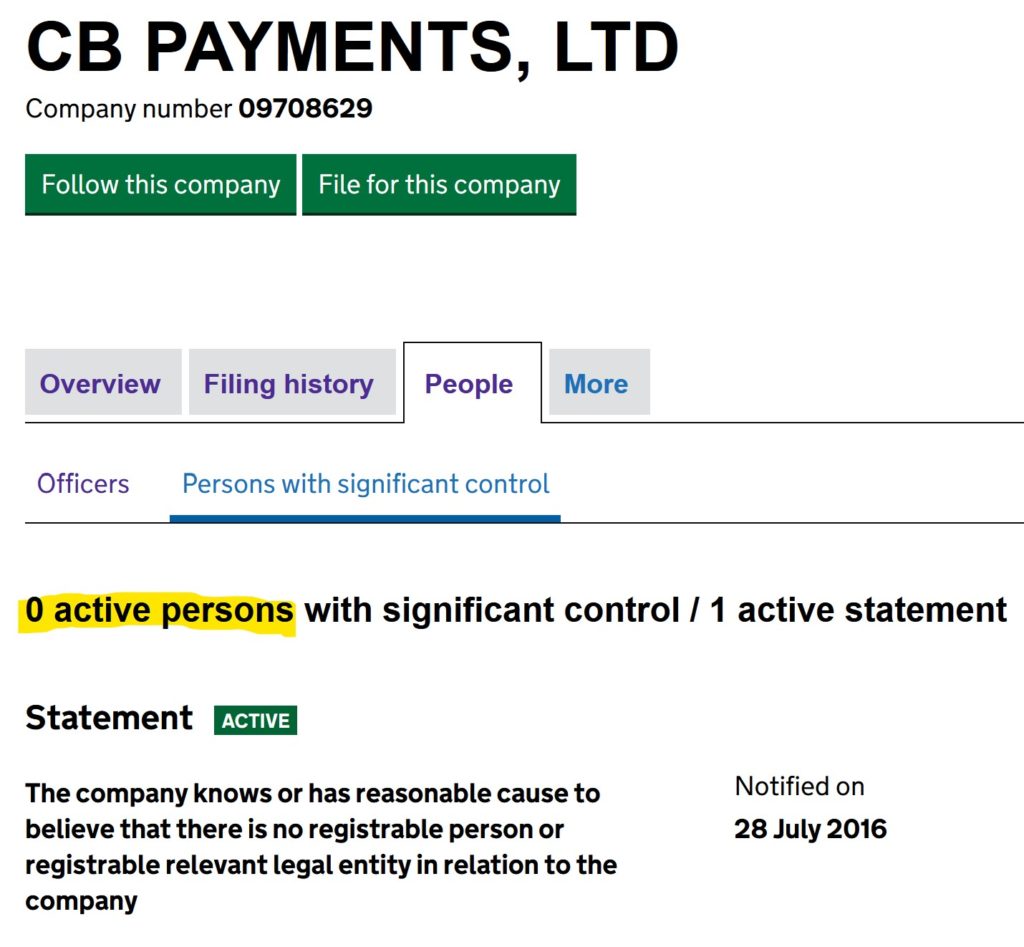 The FCA regulates CB Payments Ltd with reference number 900635 authorized as payment and e-money institution. The FCA registration details show the domain www.coinbase.com and the Company House registration number 09708629. While the FCA does not regulate Coinbase UK Ltd, it supervises CB Payments Ltd.
The UK Companies House registrations for both companies are therefore incorrect. The US Coinbase group around Brian Armstrong very obviously controls both companies. Why this is not registered in the Companies House we do not know. Maybe not a big thing. However, these incorrect Companies House entries of one of the world's largest crypto exchange operators prove the allegations that the UK Companies House has massive problems with the control of the minimum requirements of various financial and money laundering laws.