Spread financial intelligence
Crypto investment scheme Zion Finance (www.zion-finance.com) promises customers 280% return within 12 months. According to information on the website, the operator is Zion Finance Ltd, registered in the UK since 2018. We have not found the company. Clients can make deposits only with cryptocurrencies. In addition to the website, Zion Finance also offers an app. The UK Financial Conduct Authority (FCA) has issued a warning against the unregulated crypto investment scheme.
Key data
Brand
Zion Finance
Domain
https://zion-finance.com
Legal entity
Zion Finance Ltd (UK)
Zion Finance Ltd (Hong Kong)
Jurisdiction
United Kingdom
Related person
Dave Donski (UK)
Warnings
FCA
The scheme narrative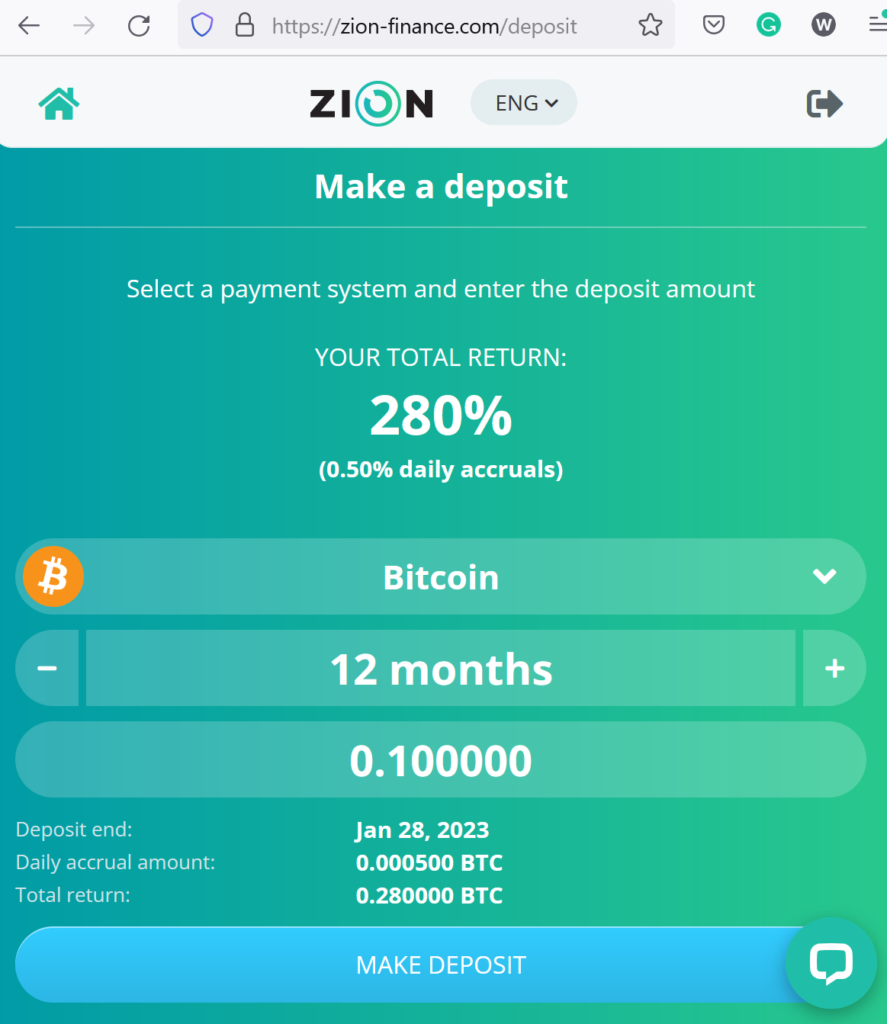 According to a presentation, Zion Finance uses the deposits of its investors to provide business loans for the purchase of equipment, commercial real estate, vehicles, or other property. The loans are granted on the results of your business over the past year.
We cannot understand how Zion Finance is going to make the promised return of 280% per year with this loan model.
It is probably more likely that part of the returns will come from new deposits. We cannot control this. Zion Finance is also not regulated, so there is no security for the investors. The Crypto Investment Scheme works with an affiliate and referral system and acquires new investors and deposits through it.
We would be very cautious with Zion Finance.
Share information
If you have information about Zion Finance, its operators, and facilitators, please share it with us through our whistleblower system, Whistle42.