Spread financial intelligence
Alpari is a Russian broker, or at least it has its roots there. It was founded in 1998 by Russian-born Andrey Dashin in Kazan, Russia. Allegedly, it has more than 2 million customers. According to the UK Companies House information, Dashin lives in Cyprus. He also operates the CySEC and FCA regulated broker ForexTime there. Both ForexTime and Alpari are operated through offshore brokers with a network of various legal entities. Also, in close cooperation with the CySEC and FCA regulated Fortrade. The UK FCA has now issued a warning against Alpari.
Key data
Trading name
Alpari
Domains
www.alpari.com
www.alpari.org
www.alpari-broker.ru
Legal entities
Alpari Broker LLC (ООО «Альпари-Брокер»), Russia
Alpari Evrasia LLC, Belarus
Alpari Limited, SVG
Exinity Ltd ( Alpari International), Mauritius
Exinity Services Ltd, Cyprus
FT Invest Ltd, Seychelles
FT Global Services Limited, Cyprus
Sawor Services Limited, Cyprus
Related individual
Andrey Dashin, Cyprus-Russia
(website) (LinkedIn)
Related brands
ForexTime d/b/a FXTM (Exinity Limited, Exinity UK Ltd)
ForTrade (www.gloryFT.com) cooperated
with Alpari
Jurisdictions
Russia, Belarus, Cyprus
Seychelles, Mauritius,
St. Vincent & The Grenadines
Regulators
CySEC, FCA, Central Bank of Russia,
FSCA (South Africa),
National Bank of Belarus,
FSC Mauritius
Warnings
CNMV, FCA, SC Malaysia
The narrative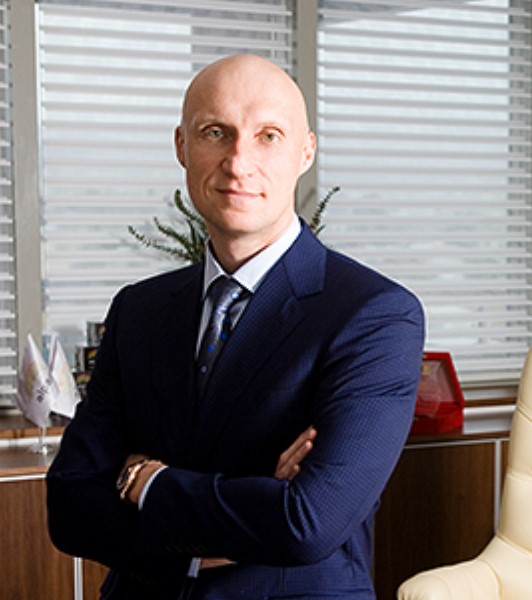 The story of Alpari is not new to FinTelegram readers. The Russian broker, which has been around since 1998, and its founder Andrey Dashin (pictured left) have an interesting history. Dashin moved his operations from Russia to Cyprus where he operates the CySEC, UK FCA, and FSCA South Africa-regulated ForexTime d/b/a FXTM broker. Both Alpari and ForexTime use Mauritius-registered Exinity Limited for their offshore operations and appear to share resources.
Today, Alpari International is a global financial brand that serves over 2 million customers from more than 150 countries. Alpari International has been regularly receiving prestigious national and international awards, and nowadays is recognized globally. The average annual turnover of the Alpari brand exceeds $1 trillion.

Andrey Dashin on his website
In addition, there are also links to the ForTrade group which operates the ForTrade broker in Russia together with Alparia Broker LLC with the domain www.gloryft.com.
It is not clear in this group of Alpari, ForexTime and ForTrade where one company ends and the other begins. There seems to be overlap and blurring. The regulators responsible are apparently missing the big picture. Although they warn against specific activities and companies of this network, they fail to investigate the network. Most recently, the FCA warned against Alpari and the German BaFin announced investigations against Fortrade.
Share information
We would gene to know more about Alpari, ForexTime and ForTrade and their operators. If you have any information, please let us know via our whistleblower system, Whistle42.