Spread financial intelligence
Earlier this week, the Spanish CNMV and the Italian Consob have issued warnings against Invest Area (www.investarea.com) and blocked the website, respectively. The German BaFin followed suit and announced an investigation into the scam broker, which works with fake regulatory certificates and bogus regulators. The Estonian citizen Urmas Lemsalu is registered as this entity's director and beneficial owner. Potential victims can deposit via credit and debit cards through the Estonian crypto platform LAX Exchange and Praxis Cashier.
Key data
Scam narrative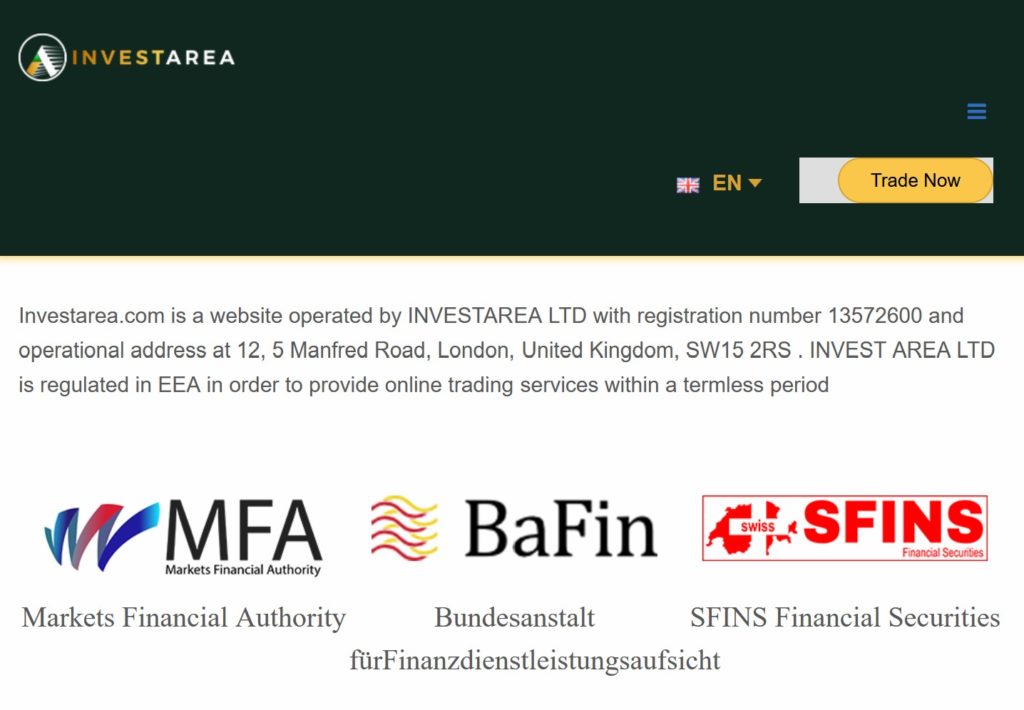 Invest Area is deceiving consumers with fake regulatory certificates. On Invest Area's website, the logo of BaFin, among others, appears in the menu sub-item "Legal." By clicking on the logo, users are taken to a fake page of BaFin, portal.mvp.bafin.com.de, on which a fake BaFin license of Invest Area Ltd is presented. In addition, the logos of two neither nationally nor internationally mandated supervisory authorities with the designations "MFA Markets Financial Authority" and "Swiss SFINS" or "SFINS Financial Securities" are given pretending to be regulated in the UK and Switzerland.
Our review found that Invest Area is registered as a merchant with Estonian LAX Corporate OÜ d/b/a LAX Exchange (www.lax.exchange). Associated with Invest Area payment processes via LAX Exchange are Praxis Cashier for credit and debit cards and the infamous Paypound for bank transfers, respectively.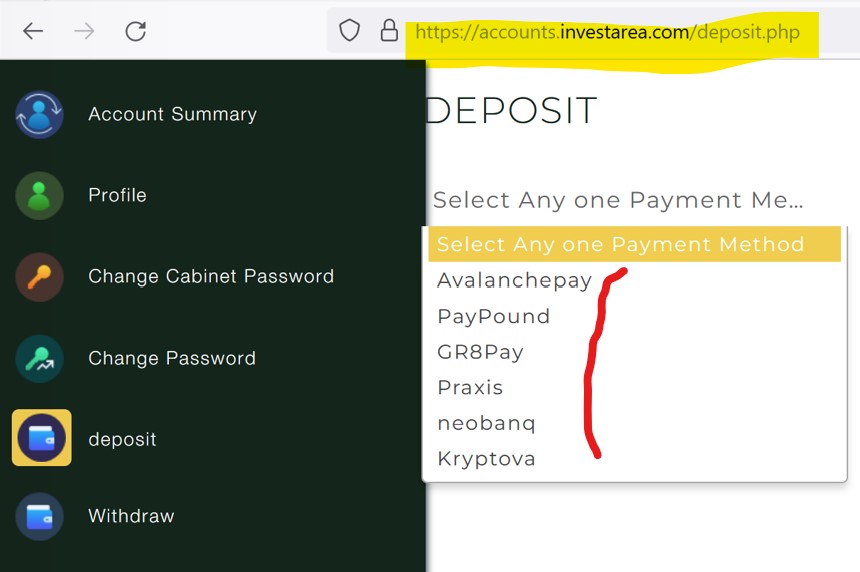 So, the potential victims buy cryptocurrencies on LAX Exchange with their credit and debit cards, and then they are transferred to Invest Area scammers. The flow of money is challenging to trace this way.
We also found Kryptova Biz Ltd d/b/a Kryptova (www.kryptova.biz) and GR8Pay (https://gr8pay.com) as well as Neobanq as payment facilitators.
Share information
If you have any information about Invest Area and its facilitators, please share it with us through our whistleblower system, Whistle42.