Spread financial intelligence
The fraudulent YuanPay campaign is still very active and is placing massive ads on Google via fake websites, many of which have been operated from Russia. We have reported on this as part of our Russian Google Game series. Why Google still allows fraudulent financial ads is not understandable. Anyway, today, YuanPay redirects directly to the payment page of the BTC-Trades broker scam. The website currently offers no deposited payment options. Stay away!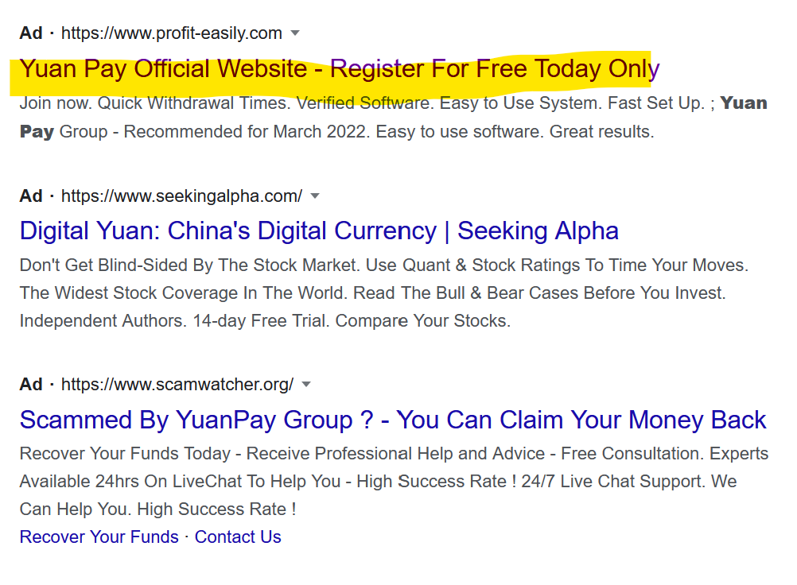 We did not find any information about the operators or the responsible jurisdiction. The BTC Trades scam is so poorly done that no one should actually fall for it. Unfortunately, fraudulent campaigns like YuanPay a/k/a Yuan Pay or Yuan Pay Group or aggressive boiler room agents provide a never-ending stream of victims for even the most obvious scams.
Today, among others, the website Profit Easily (https://profit-easily.com) promoted fraudulent campaigns. But also the usual fake broker review sites like Sunny Investments or Top Broker Comparison promote Yuan Pay on Google (see screenshot left).
Stay far away and protect yourself from financial losses and the theft of your data.