Spread financial intelligence
Octa Markets Cyprus Ltd d/b/a OctaFX is an investment firm regulated in Cyprus by CySEC with license number 372/18 with the approved domain www.octafx.eu. This entity operates in the EU within most of the regulatory regimes of ESMA. Like many other CySEC regulated brokers, OctaFX also has an offshore broker running through Octa Markets Incorporated registered in St. Vincent & The Grenadines with the domain www.octafx.com. The offshore broker also accepts EU residents.
Key data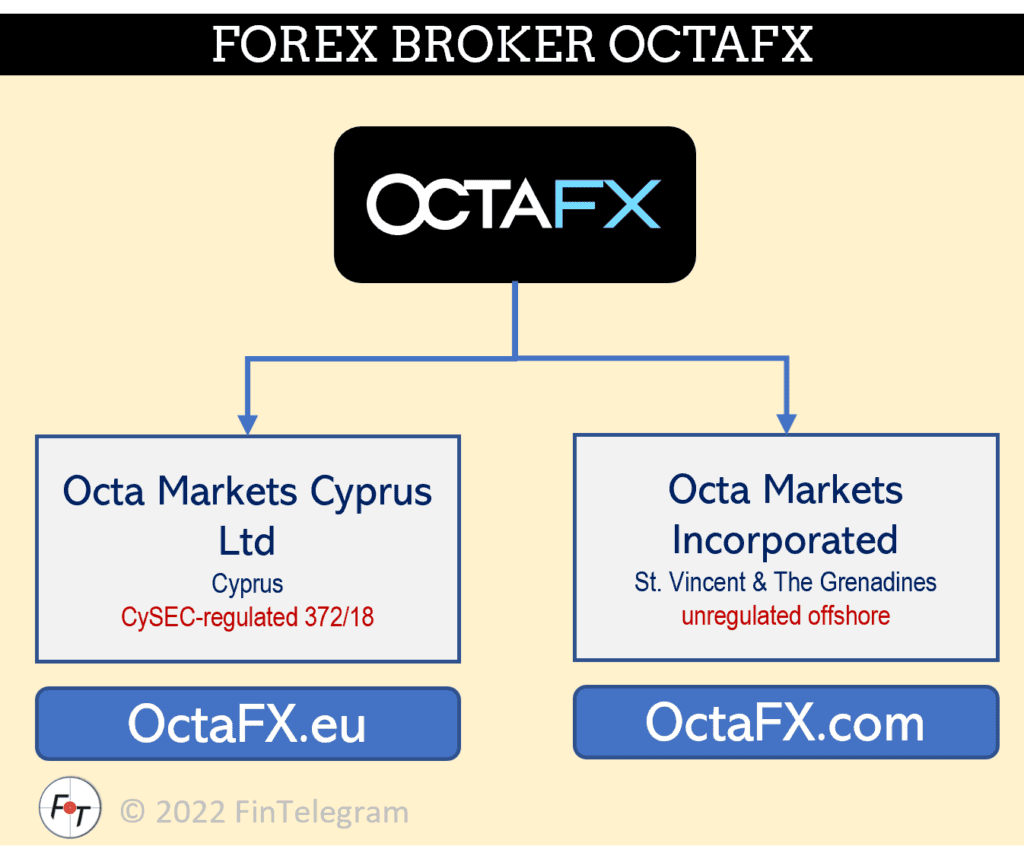 The review
OctaFX started as an offshore broker in 2011 and has additionally obtained a CySEC license in 2018 to address EU residents. In our review, it was possible for us, as EU citizens with an address in Germany, to open an account with the offshore broker OctaFX (www.octafx.com). The offshore entity of OctaFX has no authorization to solicit and onboard EU residents, but it does so.
The offshore OctaFX offers leverage of 1:500 whereas ESMA only allows a maximum of 1:30.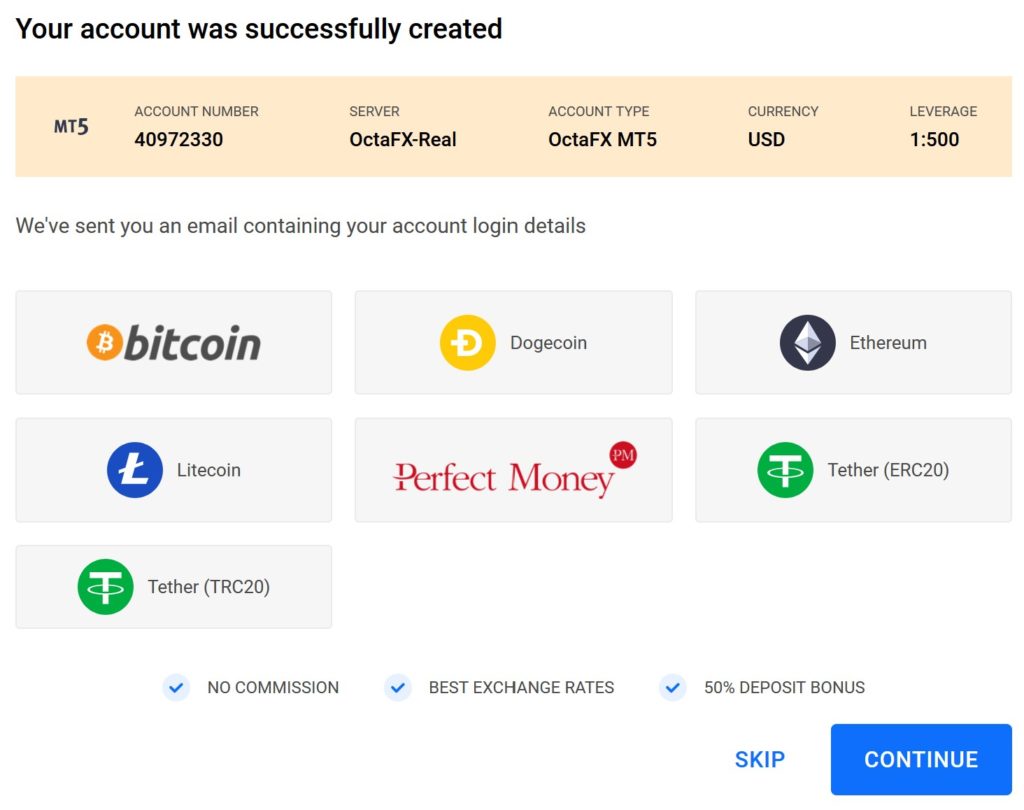 After confirming the email, we would have been able to make deposits up to $20,000 in BTC per day without further verification of our identity or residential address and risk assessment, i.e., without proper KYC/AML check. The deposits are not protected by an Investor Compensation Fund.
As deposit options, the offshore broker provides cryptocurrencies like Bitcoin, Ether, Dogecoin, Tether, Litecoin, and the notorious money-laundering and payment platform Russian Perfect Money. OctaFX a verified Perfect Money client with a trust level of over 1,300.
When onboarding at the CySEC-regulated OctaFX broker, on the other hand, all of these checks, as well as the risk assessment and financial literacy check, are done properly.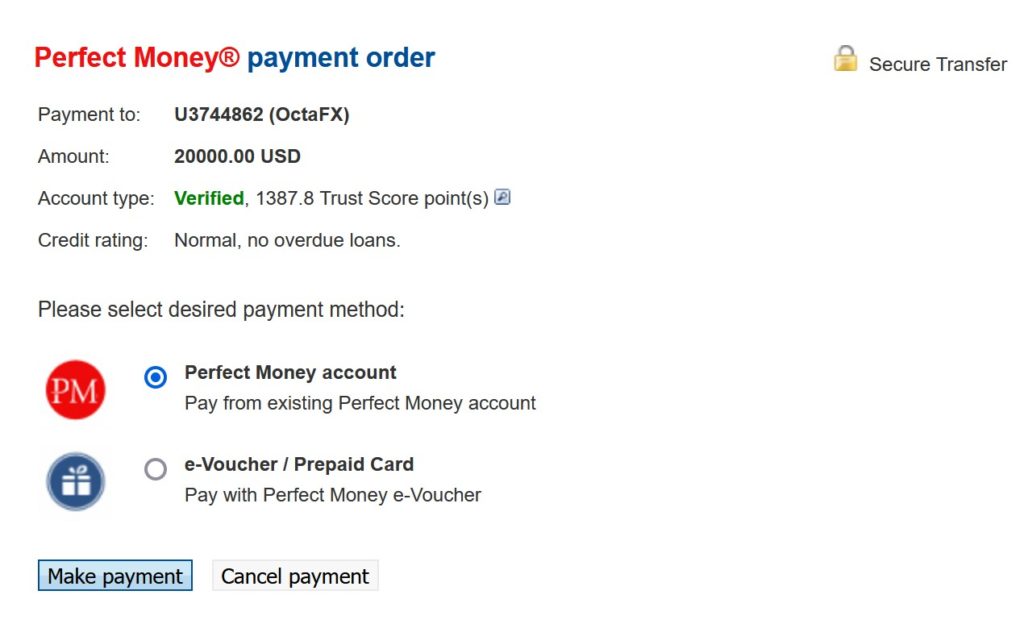 Only the offshore broker's website links OctaFX's social media accounts. On Facebook, OctaFX has more than 550k followers and on Instagram 134k. That's impressive.
Preliminary conclusion
Our review shows that OctaFX's focus and main activities are conducted through the offshore broker. On LinkedIn, OctaFX also presents itself as an offshore broker. The CySEC-regulated broker is of secondary importance. Traders are happy with the offshore OctaFX. On Trustpilot, the offshore broker maintains a 4.6-star rating with an Excellent trust level from more than 2,300 reviews. This is also impressive.
While OctaFX performance on social media is impressive and its clients seem to be happy with the broker, its conduct does not seem to comply with ESMA and CySEC regulations.
There is no investor protection at offshore OctaFX and no right to assistance from the Financial Ombudsman in Cyprus. This massively increases the risk for investors. Also, the leverage of 1:500 suggests that the Offshore OctaFX mainly addresses investors with super-risk appetites outside any regulatory protection.
Share information
We would like to know more about OctaFX and its operators. If you have any information or experience, please share it with us via our whistleblower system, Whistle42.