Spread financial intelligence
Serbian Rada Tanackovic was one of Gal Barak's Serbian boiler room agents. According to the findings of the prosecutor's office in Bamberg, Germany, she worked for the broker scam XtraderFX with the stage name Nicole Becker and defrauded clients. The German prosecutor's office issued an arrest warrant for her in January 2020. However, she could not be arrested. Serbian authorities questioned her in August 2020 and want to pursue the investigation in Serbia.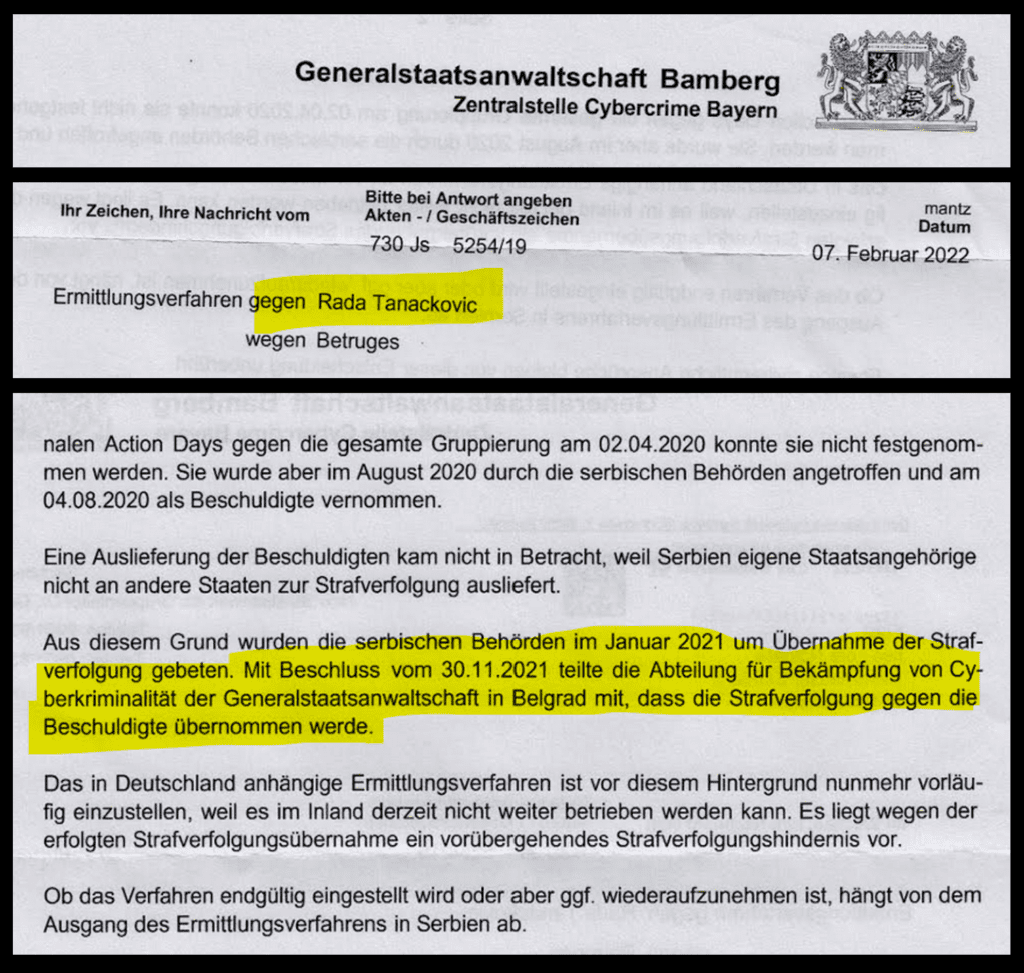 The public prosecutor's office in Bamberg has informed the victims that the cybercrime department of the Belgrade public prosecutors asked to take over the investigation against Rada Tanackovic in Serbia. Therefore, she cannot be extradited to Germany. Thus, the German proceedings against her will also be suspended, at least temporarily. Whether the preliminary proceedings in Germany will be resumed depends on the results of the Serbian authorities.
We will monitor the progress of the proceedings and report back.