Spread financial intelligence
The UK Financial Conduct Authority (FCA) has issued an investor warning against the illegally operating broker Seven Star FX. The website claims that the operator would be Seven Star FX Ltd, registered in St. Vincent & The Grenadines. We have not been able to locate the company. Deposits can be made by customers via bank transfer to the branch of the Indian HFDC Bank in the western Indian city of Surat. In addition, Skrill and Bitcoin are still available as payment options.
Key data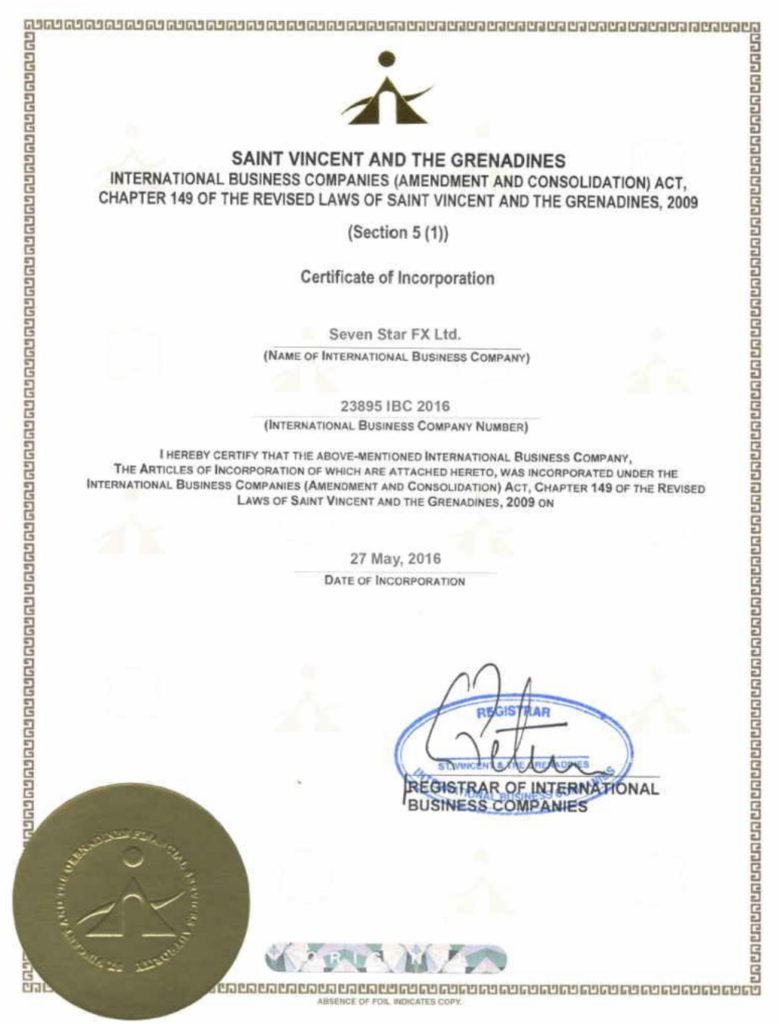 Scam narrative
On the website as well as on LinkedIn and Instagram, the operators claim that Seven Star FX has been around since 2004. There is a photo on the website of a fake certificate (pictured left) of a Seven Star FX Ltd in St. Vincent & The Grenadines, founded in 2016, with the fake number 23895, which belongs to a Brantex Industrial INC.
With the same company number, the XOneFXTraders scam was operated by the fake company XOne FX Ltd until a few months ago.
On Trustpilot, the first 5-star review is from an Indian one-time reviewer in July 2019. Most other 4- and 5-star reviews are also written by Indian one-time or two-time reviewers. These reviews smell like fake and most likely are fake. Thus, Seven Star FX holds an impressive 4.8-star rating with 272 reviews. We think that Seven Star FX is an Indian scam. Stay far away.