Spread financial intelligence
The FCA recently made clear that regulators worldwide are taking concerted action against crypto companies that violate Western Alliance sanctions against Russia. Cryptoasset firms must take steps to ensure their compliance with the sanctions. The Estonian FIU recently made sure that Russian-controlled Garantex Europe OÜ had its crypto license surrendered. However, there are plenty of other FIU-licensed crypto payment processors controlled by Russians that engage in illegal activities. One of them is the notorious scam-facilitator and merchant service provider Payeer OÜ, for example. Here is an update.
Key data
The narrative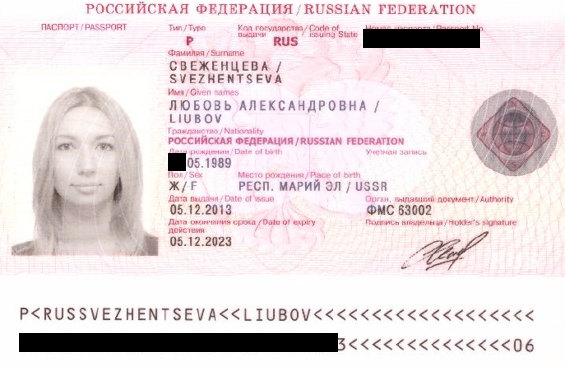 Shortly after our March 2021 report on Payeer was published, the company swapped its Estonian legal entity. Fincana OÜ, which until then had been listed as a co-operator alongside Paycporp Limited on Vanuatu, was swapped for Payeer OÜ, which has been licensed by the FIU since March 2021. The client agreement states that crypto services are provided by the Estonian entity while payment services (merchant services) are provided by the Vanuatu entity Paycorp Limited.
At Payeer OÜ, the Russian Liubov Svezhentseva (see passport on the right) is registered as a director alongside the Estonian Dmitri Allikas. According to the options available to us, the Russian is either the direct beneficial owner or she holds the shares in trust for other Russians.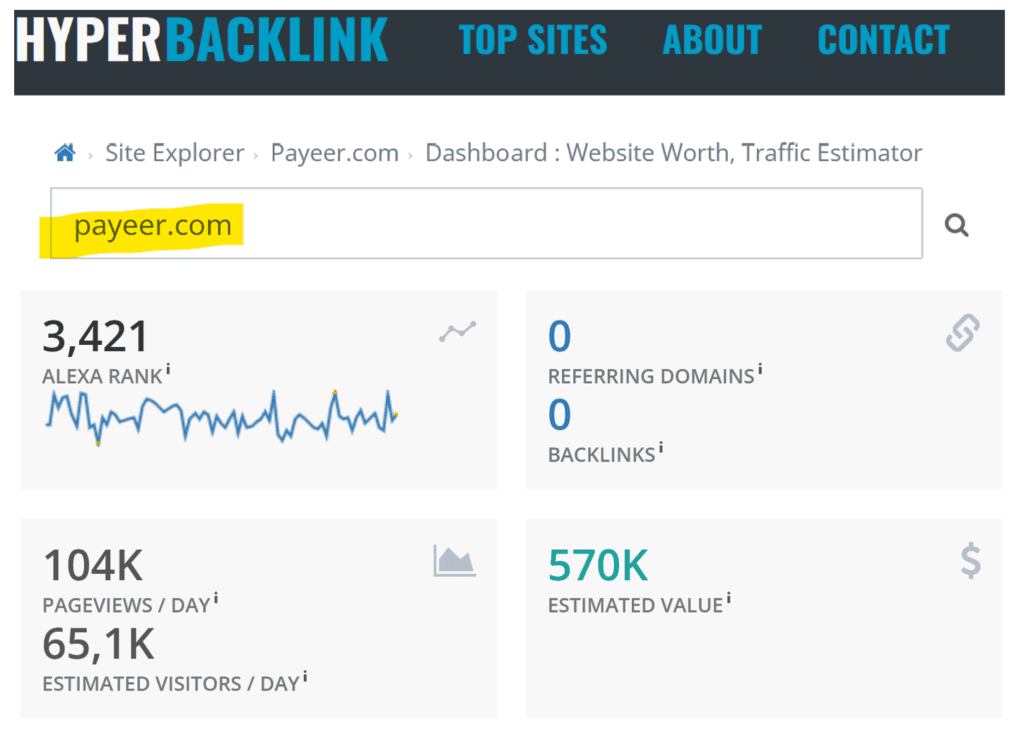 This morning, Payeer has come to attention again alongside Perfect Money as a payment facilitator in the FXTradePremiums investment scam. It should be noted at this point that Payeer is one of the most successful payment websites on the planet, according to the latest Hyperbacklink analysis. The statistics say that the site has more than 65,000 per day. Impressive, isn't it?. The Alexa statistics ranks www.payeer.com among the top 5,000 websites.
Apparently, Payeer, the Russian payment processor with an Estonian license, processes a massive transaction volume.
On Trustpilot, Payeer has a 4.6-star rating with a corresponding "Excellent" trust level from more than 2,000 reviews. The website states that the payment processor has almost 1/,000 accounts (14 March 2022).
Share information
If you have any information about Payeer, its partners, and operators, please let us know via our whistleblower system, Whistle42.